Android and iOS Only
This article applies only to the mobile version of Celo.
Using the Camera
To use the camera, head to the Camera section of Celo.
Celo may ask you for permission to access your camera and your microphone. Allow Celo to do both.
Photo Features
Photo

Switch to taking photos.

Video

Switch to recording video.

Take a photo (white) or begin recording (red).

The maximum video length is 30 seconds.

When taking a photo, switch between turning flash on, flash off and flash automatic.

Switch from your front to rear camera, and vice-versa.

Close the camera and return to Celo.
Getting your files ready for upload
After taking a photo or recording a video, you have several options.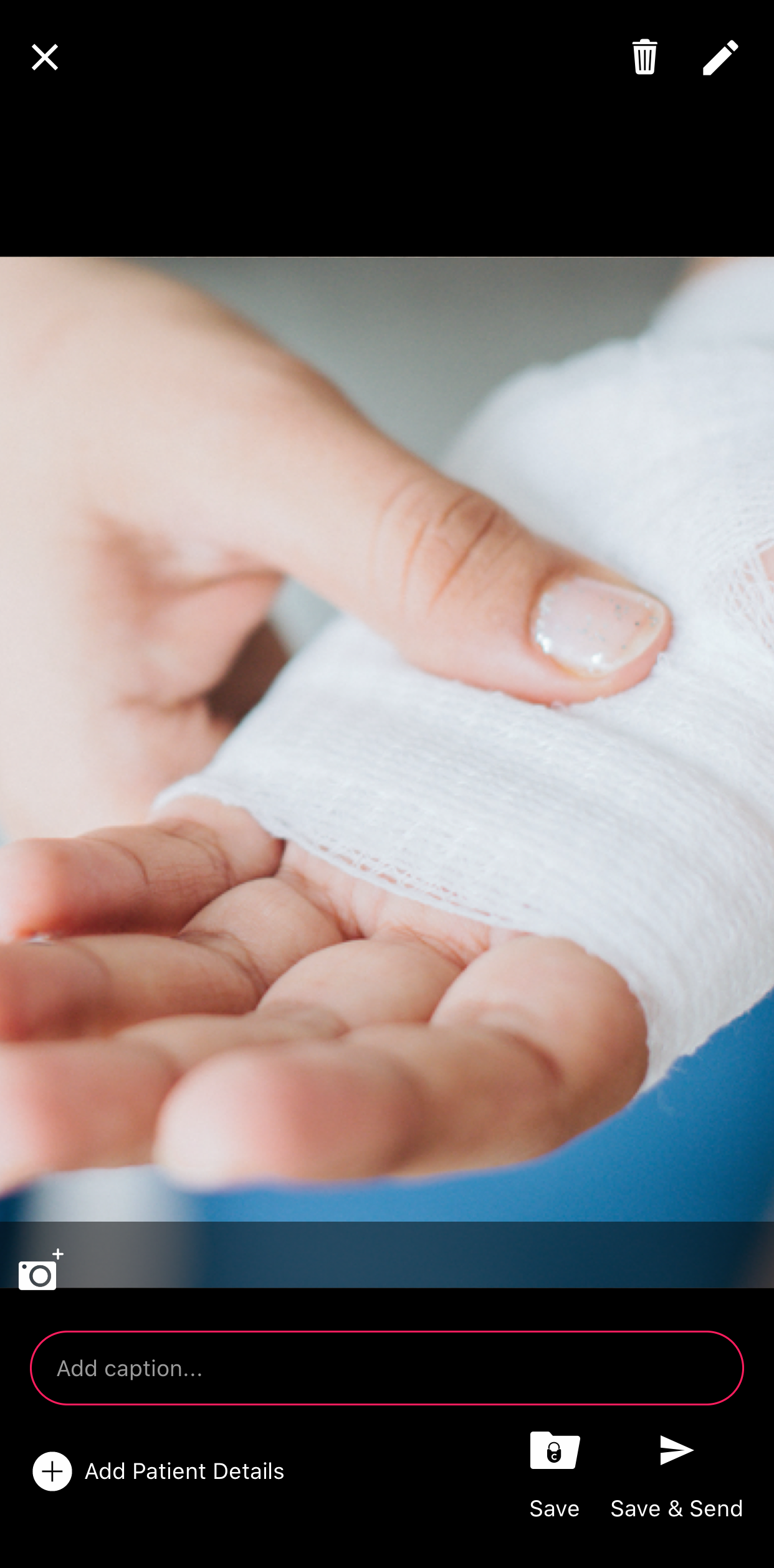 More options
Add another photo/video

Take another photo or video to be uploaded at the same time.

A total maximum of 8 photos and videos can be uploaded at once.

Annotate photo

Draw on or annotate photos.

While annotating,

press Undo to undo your actions.
press Back to cancel your annotations without saving.
press Done to save your annotations.

Add caption

Give each photo and video its own brief description. Captions can be edited later under Photo Details.

Add Patient Details

Attach patient details (and a consent form) to the photo(s) and video(s) you are uploading. This is an optional but recommended step when dealing with patient data.

Patient details can be edited later from the Secure Library.

Save

When you are happy with your files, press Save to upload them to the Secure Library, where they are stored and accessible via Celo.

Save & Send

Both Save and send all your uploaded photo(s) and video(s) to an existing or new Chat, Group or Case.